Dear all,
the peeps at MrDiscountCode have nominated HikeHongKong for the 'Travel Blog Award 2017'.
Help me out with a vote if you think I deserve it by clicking on the link below, then voting for my blog.
Thanks!
JC
1. Follow the link below
https://mrdiscountcode.hk/awards/mr-discountcode-travel-blog-award-2017/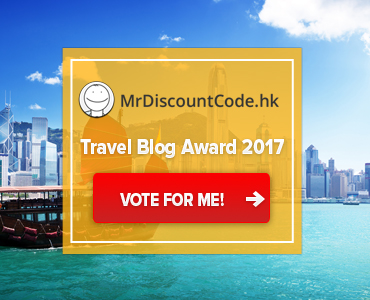 2. Either click on 'VIEW CONTESTANTS AND VOTE', or scroll down to the list
3. Find 'Hike Hong Kong' as per picture below and hover over with the mouse, or click the logo (not the link), which should make the voting button appear. The voting button should appear underneath my logo.
4. Click 'VOTE' and the system should state 'THANKS FOR YOUR VOTE!"
Thank you very much!
JC